Slots and More you can Play Free Online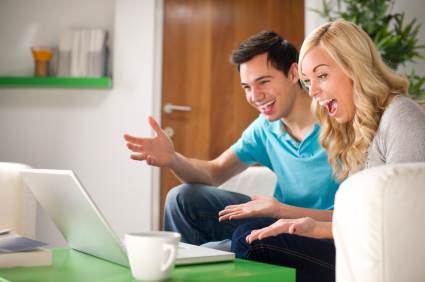 Playing games online is easier today than it ever was in the years since the invention of the internet. Gaming portals like our own have been launched one after another, and if you were seeking for a more specific game type, you could easily find many in places like the All Jackpots online casino. When you hear the word "casino", you think of slot machines, felt-covered tables, roulette and such - but there's way more at the All Jackpots to explore. Today I'll show you some of the more special titles you can play there free.
Max Damage and the Alien Attack
Space invaders with real money wins? Yes, it's possible with Max Damage and the Alien Attack. In this game, you'll control the spaceship of the title character, Max Damage, and try to stop the invading flying saucers from reaching the surface. Sounds easy, right? Well, it's not as easy as it looks at first sight. The aliens are quite sneaky, and will start to shoot back after the second level. Just like in a proper "Space Invaders" style game, the enemies are increasingly tough - some are shielded, others move in a completely unpredictable manner, making it harder to shoot them before they sneak past you (when you lose a life). The winning part works like this: whenever you shoot an alien ship, you place a wager. It depends on luck how many coins (or what upgrades) the explosion reveals. At the end of each level you reach a boss, which comes with "freebies" (parts to destroy to win, and advance to the next level). One of the most exciting games at the All Jackpots Online Casino.
Germinator
Germinator is another game that represents an interesting twist on a well-known game type. It is basically a reactor-style game, where the disappearing symbols will pay out real money (or virtual one, if you decide to play free). In this game, you'll need combinations of three or more germs in order for them to disappear from the screen. When they do, others fall into their place, often triggering further wins. To play, you'll have to bet a certain amount. There are several different germs, each of them paying out a different amount when disappearing from the screen. The game comes with a Medi-Bonus, too, when three capsules - antibiotics, I presume - are visible on the screen. At this point, the game will allow the player to eliminate a type of germ completely, and usually trigger a bigger win. Aside from being quite a generous game, Germinator is a ton of fun to play. It is similar to - but far less frustrating than - Candy Crush. And it's a flash game, that you can play free or for real at the All Jackpots Casino.